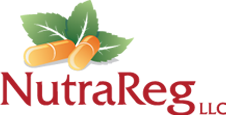 Management
Martin Jeiven, MS, BPharm, RPh

Marty is the President of NutraReg LLC, founded in 2011. He is also the President of Jeiven Pharmaceutical Consulting, Inc. (JPC), a broad-based consulting company focusing on quality and regulatory compliance, founded in 1989, and AdiraMedica LLC, a global sourcing company for clinical trial comparator drugs and APIs, founded in 2006.

His industry career began as a Research Pharmacist at Ciba-Geigy and as a Manager of Clinical and Pre-Clinical Materials at Ortho Pharmaceutical Corporation (J & J).

Marty's BS, BPharm, and MS (physiology/zoology) degrees are from Rutgers University.

Ashutosh (Ash) Sharma, PhD

Ash is the Vice President of NutraReg LLC. He is also the Vice President and Chief Scientific Officer of Jeiven Pharmaceutical Consulting, Inc.

Prior to JPC, Ash was Chief Strategic Officer at Vyteris, Inc. a specialty pharmaceutical company and at Becton Dickinson (BD).

Ash is a Fellow of the American Institute for Medical and Biological Engineering and holds a B. Tech. degree in Electrical Engineering from the Indian Institute of Technology in Kanpur, India. He is also a graduate of Rensselaer Polytechnic Institute holding M.S. degrees in Biomedical Engineering and Computer & Systems Engineering and a Ph.D. in Biomedical Engineering.