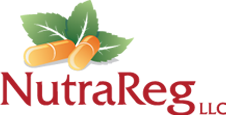 About
NutraReg LLC

NutraReg LLC is dedicated to providing the Dietary Supplement industry with the tools and knowledge required to be compliant with FDA, EU, and ISO regulations and guidelines.

Our corporate headquarters are located in Scotch Plains, NJ, with consultants located in the US, Canada, South America, Europe, China, and India.

NutraReg LLC is a subsidiary of Jeiven Pharmaceutical Consulting, Inc., a global consulting company founded in 1989.